Orange County Bailbonds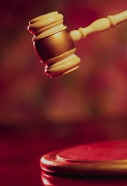 If you are searching for bailbonds services in orange county, and sourrounding counties in California, please visit the following for more information:
Look no further. You'll find it at Binder's Bail Bonds!
Why Use Us - With so many bail agencies out there, why choose Binder's Bail Bonds?
Personal Attention & Trust - The answer is simple. Our goal is be the best bail agency in the business. We like remaining relatively small compared to some of our competitors. It allows us to develop trust and personal relationships with our clients. Our clients will never be treated as a number or statistic. By remaining a relatively small, family owned and operated bail agency, we can give each and every client the personal attention and service they deserve and pay for.
Posting bail can be a traumatic experience for most people. What sets Binder's Bail Bonds apart from the others is our people and the caring personal attention they give. You see, it's not a matter of who charges the least. Every bail agency in orange county, other counties, in California charges the same rate, 10% of the bail amount (bail agencies call this the premium). It's a standard fee set by the California licensed insurance companies. What the consumer is really paying for is service. We at Binder's Bail Bonds are confident we provide the best bail bond services in the business.
Additional benefits of using Binder's Bail Bonds include:
| | |
| --- | --- |
| | We will immediately respond to your needs 24 hours a day, everyday, anywhere. |
| | We will come to you at your convenience (you never have to leave your home). |
| | We are flexible with our bail requirements (you trust us, we trust you). |
| | We are within minutes of all courts and jails in Orange County. |
| | We accept cash, money orders, credit cards, and personal checks. |
| | We extend credit to qualified applicants. |
| | We take care of everything from start to finish (service is our #1 priority). |
| | We answer all bail bond questions and concerns prior to posting. |
| | We make sure all clients understand the bail process prior to posting. |
| | We offer free warrant checks. |
| | We genuinely care about your needs and want to help in every way possible. |
The choice is easy. Why not call us toll-free at 1-800-957-2245, Email Us or Contact Us. You'll be surprised how good you can feel with Binder's Bail Bonds on your side.
At Binder's Bail Bonds, you'll discover an easy to use, information packed web site. Click here to learn more about orange county bailbonds.
Home | Our Mission | About Us | Why Use Us | Frequently Asked Questions | Consumer Tips | Attorney Referrals | Contact Us | Other Links |